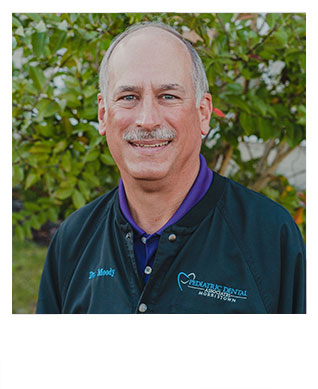 Dr. Ed Moody
Dr. Beth Fancher
Meet

the Doctors

Dr. Moody and Dr. Beth are pediatric dentists specializing in the oral health of children from infancy through the teenage years. They have special training allowing them to provide the most up‐to‐date treatments for a wide variety of children's dental issues. They are also trained and qualified to treat patients with special healthcare needs.
Welcome to Pediatric Dental Associates
For more than 30 years, Dr. Ed Moody has provided specialized dentistry for infants through teens and patients with special healthcare needs in a warm, caring, and child‐friendly environment. Dr. Moody, Dr. Beth, and our team of dental hygienists and assistants care about the long-term oral health of every little one we see. We believe in treating each young person in our care the way we'd treat a family member: with respect, compassion, and a lot of fun and laughter.
Pediatric Dental Associates Morristown provides comprehensive pediatric dental care and offers a wide-range of services, including:
Orthodontics (minor or interceptive)
Located in Morristown, TN, we offer gentle dentistry to kids throughout the area, including Jefferson City and Newport. To schedule a visit for your little one, give us a call!